Thanks to Jane Gariepy Farrell for these pictures.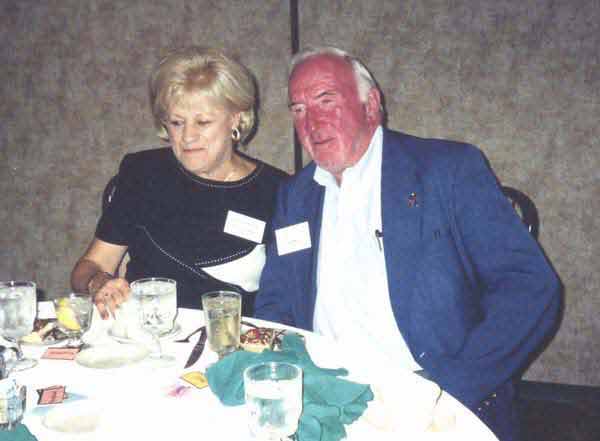 A Special Thanks to Carol Corey Duncan & Leo
The 2003 Class of 1958 REUNION
August 1st, Friday Evening - Most of us met for a Social Get Together at the Clarion Hotel
August 2nd, Saturday Evening - About 60 Classmates and Spouses met at the Clarion Hotel for Cocktails and then Dinner and Dancing. One of the fun games of the evening pitted each table against one another. We had to guess the names of 1958 songs which were played by our DJ, some of which were only a few notes. The "Presidents Table" led by Moe Brodeur won.
August 3rd, Sunday - We attended Mass at the Cathedral and a very special moment was the recitation on the names of our Classmates who have died.
August 3rd, Sunday - We enjoyed a wonderful Breakfast Brunch at the Clarion Hotel.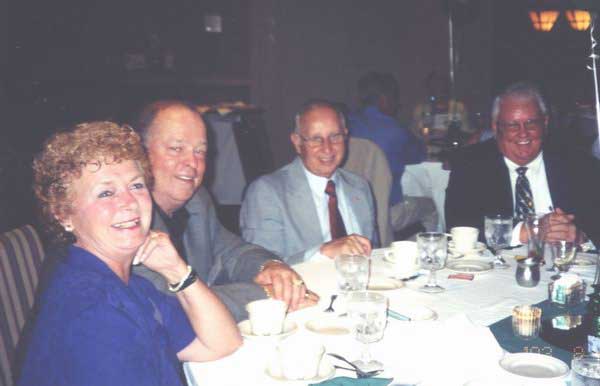 Sally Lumbra Lord with Andy, Ron Paquette and John Casey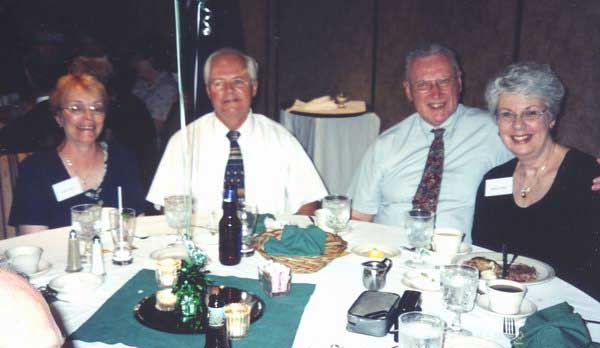 Kathy and John Fisher, Edward Couture and Kathryn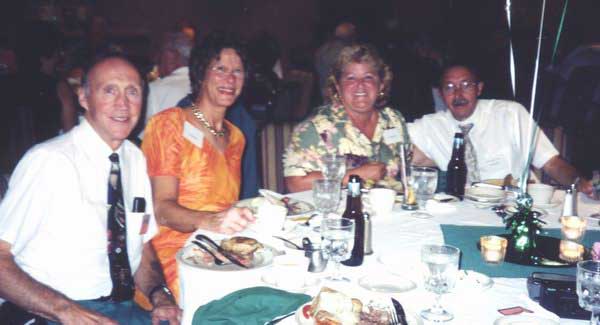 Chet Brunell and Ann, Carol and Ron Brunell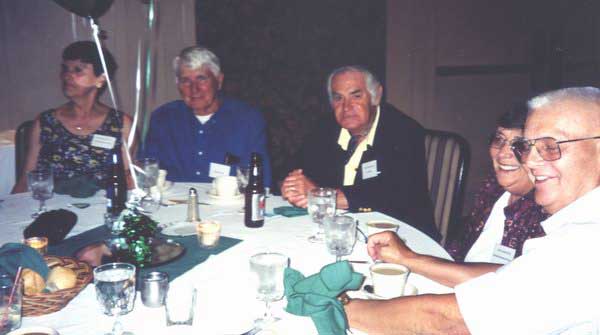 Claire Forcier Smith and Richard, Lionel Fay, Jeanette Bishop Racine and Harold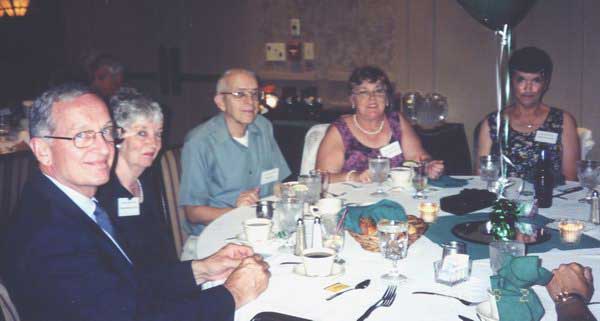 John and Gloria Coleman Lemon, Bill Mayette and Janet Begins, Claire Forcier Smith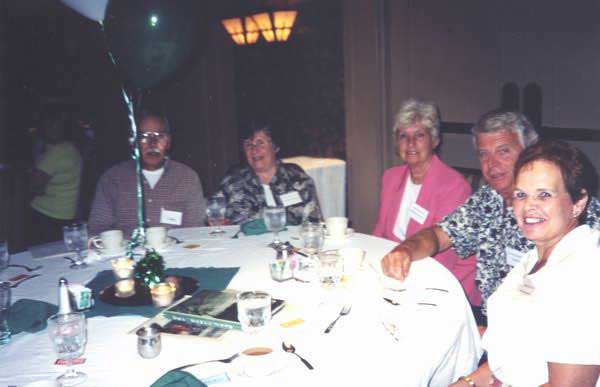 Robert and Gloria Dufresne Brunette, Barbara Corley Dion and Butch Dion, Jane Gariepy Farrell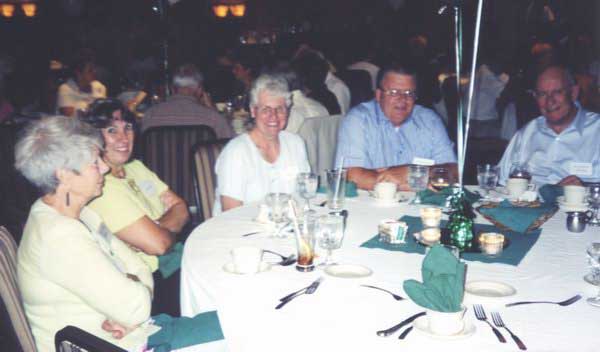 Sonya Bonk, Sandra Racicot, Janet Hatin, Bob Racicot, Norm Hatin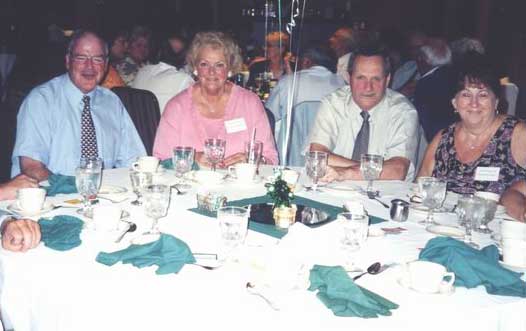 Bob Desautels and Joyce Guyette Desautels, Chuck Alberts and Doris Brault Alberts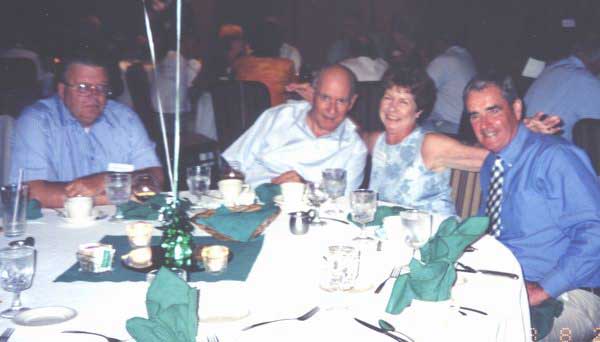 Bob Racicot, Norm Hatin, Mary Kadas Allard and Bud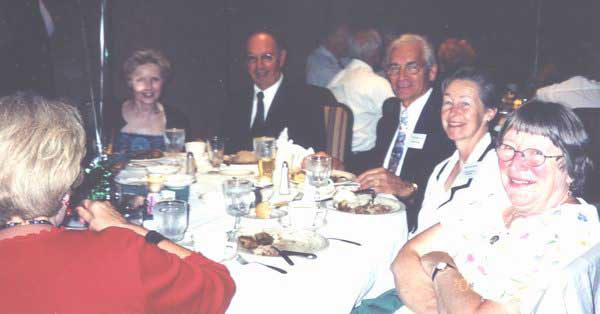 Sheila Kehoe Diggle, Cynthia and Tom Shepard,
Mike Lehouiller and Carleen Gravel Lehouiller, Joan Safford Cannizaro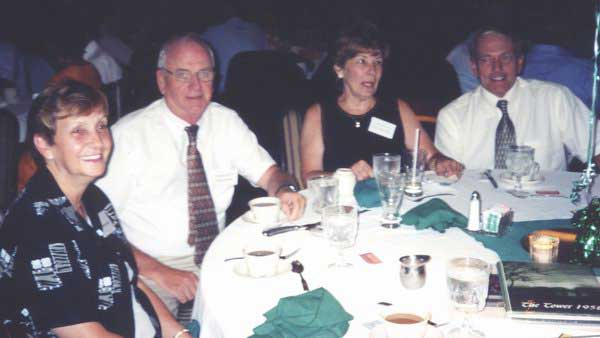 Linda and Phil Delaricheliere, Carol Thibault Tilley and Bob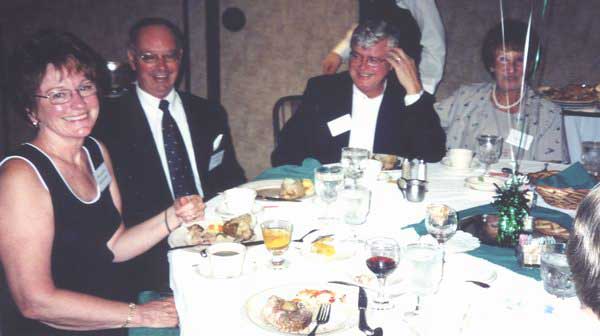 Julia Lawler Palmer, Tom Shepard, Roland Dion and Julie
---
New Pictures From Carleen Lehouiller !

No new faces here

No new faces here

We can now see Gary Farrell in front of Butch Dion

In center is Anita Prim Brodeur and Moe Brodeur to her right

No new faces here, but we can see Sheila Kehoe Diggle much better

No new faces here