A VERMONT FRANCO-AMERICAN IN THE CIVIL WAR

 

-

 

Lewis

Barttro
Copyright ©2004 John Fisher. All rights reserved.
Lewis Barttro was born on January 19, 1829 at Point du Lac, Quebec, son of Joseph Barttro dit Berthiaume and Marie Louise Baribeau. He tells us of his ancestors in the following note, extracted from an article Lewis wrote for the "History of the 13th Regiment Vermont Volunteers", published by Ralph O. Sturtevant in 1910;
"I can tell but little of my grandfather, all that I can say is that he came from the city of Sorel, Quebec, to Point du Lac, after the French and Indian War in the 1700's. I don't know as he had any relatives, for none ever came to see him, and he never spoke of any. My mothers people came from France before the French and Indian War, to Quebec. My great grandfather Baribeau was scalped by the Indians in Quebec, and his skin nailed to the door of his dwelling, while his wife was at sea. Before my grandfather was scalped, his wife and six children and six-hundred persons more were sent on the broad sea to perish. They were six weeks at the mercy of the waves, and during that time peace was made. After peace was declared, a ship was sighted, and the people of Quebec thought it the same ship that was sent out to perish, so men were sent out to have the ship brought to shore and it proved to be the same ship that had been sent out to perish. All that were on board that ship were saved except one child that died on ship during the six weeks that it was out at sea. My father was a British soldier during the War of 1812, serving 13 months in that war."
I have not verified any of the preceding information but I did find it very interesting and decided to do more research on the Barttro Family in Vermont. Does anyone know of this story of the "ship", and/or of the "skin nailed to the door" incident. The preceding story and Lewis' description of the immigration of the family to Vermont is what motivated me to do more research on the Lewis Barttro family.
<![if !vml]>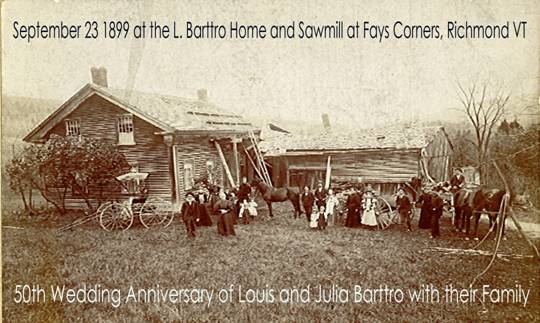 <![endif]>
In 1909, on the eve of the 60th wedding anniversary of Lewis and Mary, he tells us how he immigrated to Vermont in 1837 by this article in the Burlington Free Press;
"Mr Barttro lived in Three Rivers until he was 8 years of age, when he came with his parents and the remainder of his family to St George in this state. He describes the journey in a most interesting manner, and in spite of the number of years which have elapsed remembers every detail of the trip. The family left Three Rivers in the early part of March, the journey being made on foot. The trip required 28 days and the stops at night were made at farm houses. As an instance of the change in the value of money, Mr Barttro said that the usual price paid where there was any charge made for entertainment was 25 cents for the entire party and horse for lodging and breakfast. The trip was made across Missisquoi bay on the ice in a severe rain storm near the first of April and there were many hardships on the trip.
After a few years in St George, where Mr Barttro secured his first position which paid a salary of $2.50 a month, and board, he left with his family for a place near Worcester, Mass. This journey was also made on foot and required 20 days for the trip of 200 miles. In Worcester, Mr Barttro learned the shoemakers trade, working in one of the old customs shops which have now developed into the largest shoe factories in the world. He continued at this trade at Worcester and at Richmond in this State until the war, when he enlisted in the 13th Vermont Regiment."
If Lewis came to Vermont in March of 1837 as he claimed for the 1900 Census, it appears that his father was not involved in the Insurrection of 1837 -1838 but was interested in moving before war broke out in Canada, since this issue was fomenting several years before any battles actually were fought. In the 1948-49 Rapport de Archives de Quebec, on page 266, we note that there is a Capt. Berthiaume listed in 5 July 1794 as a member of the Loyal Association of Montreal. Could this have been Lewis' grandfather, Augustin? As we noted above, Lewis stated that his father was a "British Soldier" during the War of 1812. It's possible that the family had strong British loyalties and that he wished to avoid fighting his fellow French Canadians. More research is required before we can prove any of the above statements.
Lewis Barttro and Julia Bliss (Plicia) (Later we shall see that her last name was really Duplessis) were married on the 23rd of September in 1849 at Worcester, Mass. Julia Plicia, the daughter of Maurice and Mathilda Plicia, was born the 1st of November in 1831 at St Pierre de Les Becquets, Quebec. Lewis and Julia's first child, Julia was born on the 25th of July in 1850 in Spencer, Mass; a town on the western fringe of Worcester. His sister married Felix Morway and lived in Worcester in 1911. Their 4th child Junius was born in St George, Vermont in 1855 so we can assume they moved back to Vermont about that time. Lewis and Julia had 9 children before he enlisted as a volunteer during the Civil War. They were Julia in 1850, Philina (Fannie) in 1851, Lewis in 1853, Junius in 1855, Junius in 1857, Eleanor in 1858, Joseph P. in 1859, George in 1860, and Louise on the 12th of March in 1861.
Lewis enlisted as a Volunteer in the Civil War from Richmond, Vermont on the 17th of September in 1862. He was not the first to volunteer, since the State of Vermont had already furnished 12 regiments of approximately 1000 soldiers each, to the war effort, plus cavalry and artillery units. Eventually, Vermont would provide over 34,000 soldiers to oppose slavery and to preserve the Union, almost 22% of all the male population of the state. Over 5000 of them never returned alive. Vermont had a very special reason for supporting President Abraham Lincoln, since in 1777 , the Republic of Vermont adopted the first American Constitution to outlaw slavery; 14 years before being accepted as a state in 1791.
On August 4, 1862, President Abraham Lincoln asked for 300,000 men to serve for 9 months, and on August 13 Vermont Governor Holbrook issued a call for 5 VT Regiments. Lewis joined Company 'D' which was made up of 47 men from Colchester, 37 from Milton, and 10 from Richmond and other towns. They were led by Captain William D. Munson, later Colonel, and then later by Captain George Bascomb. They drilled at the state Camp in Brattleboro, were mustered in on Oct 10th, and departed on Oct 11th by train to Washington via New Haven Conn., by boat to New Jersey, and by train through Baltimore. They moved into "Camp Vermont" in Springbank, Virginia and on Oct 27th, the 12th through 16th VT Regiments were formed into the "2nd VT Brigade". The 9 month service of the 13th Regiment lasted from Oct 10, 1862 to July 10, 1863 but the regiment did not participate in any major battles for the first 8 months and 20 days. They did picket duty and participated in skirmishes at Fairfax Court House, Wolf Run Shoals, and the Occaquan River and parried with Major Mosby's raiders and J.E.B. Stuart's Cavalry. This all changed very quickly in late June when General Robert E. Lee's army moved north into Pennsylvania. The 2nd Vermont Brigade was ordered to march 150 miles to Gettysburg beginning June 25th. It can be assumed that Lewis Barttro was on that 7 day march that covered 20 to 30 miles a day in the rain and the mud and arrived there on the evening of July 1st when the first days battle was just completing. They were led by VT General George J. Stannard and were positioned on Cemetery Ridge for the next two days of battle with the Confederate Army of Northern Virginia. The next day, Company 'D' as part of the left wing of the 13th Regiment, supported a artillery battery on Cemetery Hill under the command of Colonel Munson, a graduate of Norwich Military Institute. What were the thoughts of Lewis Barttro, a father of nine children from the small town of Richmond, VT as he observed these 2 armies of about 172,000 men from the North and the South trying to kill one another? The Union army consisted of about 97,000 soldiers, and there were 75,000 from the South. There was a tremendous number of cannon used at that battle, about 360 were used by the Union, and 270 by the Confederate Army. There were 51,000 soldiers killed, wounded or missing in those 3 days of fighting at Gettysburg. Only he knows his thoughts that day, and he never described them or his beliefs about the war, but only described the injuries and deaths of his Comrades in company 'D'.
He did the only thing possible and that was to do his tasks as well as he could, with bravery and probably with some fear. On July 3rd, a day before Independence Day, Lee's army began a massive bombardment using over 150 pieces of artillery, and concentrated it on Cemetery Ridge where Lewis Barttro of company 'D' and the 13th Regiment stood, as part of the 2nd VT Brigade, a part of the 1st Corps under General Doubleday. This was the heaviest cannonading during the Civil War and it continued for 2 hours. Solid shot and canister, shell and grape, chains, pieces of railroad bars, and all kinds of missiles filled the air.
<![if !vml]>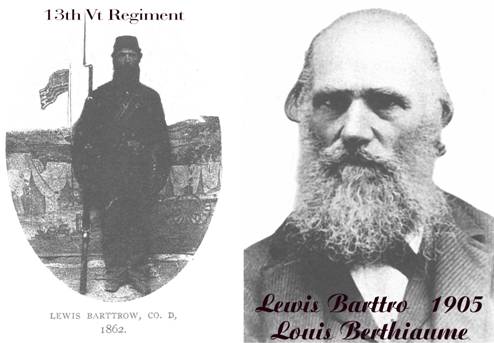 <![endif]>
The following is Lewis' account of the battle of Gettysburg, "I was in the battle of Gettysburg and just as we were advancing to where the charge was made a grape shot hit Loomis Bentley in the wrist, the shot lodging between the bones of the lower arm. At the same time one of the shots hit Harry Tomlinson in the shoulder. About that time a piece of iron about 2 inches thick and ten inches long was seen coming toward us, the ends striking the ground now and then. Just as I was going to call to the boys to look out, the iron struck William Crosby in the forehead. He was lying on the ground near George Fenwick, where he raised his head just in time to be hit by the iron, Fenwick at the same time saying, "Oh, My God, Willie, are you hurt?" When he saw the blood coming from the wound, Fenwick took his handkerchief and put it on the wound, and saying, "lie down Willie, lie down". At that time the order was given to go where there were a few rails, laid along for protection, and I left them. Crosby was still unconscious. A few minutes later, some one came along and said, "One of your company boys is wounded", who proved to be Wm. Marsh of Shelburne, who had both ankles shot off, of which he died in about 4 hours afterwards. John Johnson was hit in the hip by a piece of shell that was buzzing in the air, but did not cut his flesh as it struck on the flat side of the shell. Another one that was hurt was Octave Marcelle, who was hit in the temple by a minnie ball and died the next afternoon. M.P. Scullin who was standing by me, was hit on the instep by a ball, which since his foot has had to be amputated.
After Crosby was hit, I advanced a few rods ahead of him, towards the rails and did not see him again, nor inquired about him for I thought him dead, but when I reached Baltimore on our return home, who did I see as we passed the car that carried the sick and wounded, but William Crosby sitting by the window with his head in bandages. During the battle of Gettysburg, I also saw a corporal of another company, which I thought was company K, hit by a shot while he and another fellow were getting water for a wounded soldier, the ball striking him in the back and passing through his stomach. He died instantly."
Such was the prelude to the great battle which would be called "Pickett's Charge". At 3 pm, the advancing columns of 16,000 confederate soldiers came into view. They were mostly from General Longstreet's corps and were led by General George Pickett who was anxious to finally get to lead his army to a glorious victory over the Union Army. The attack was generally toward the Vermonters, but then the confederates veered to their left, right in front of the Vermonters. General Stannard ordered a 'change front forward on the first company' and the 13th Regiment, followed by the 14th and 16th, opened a very deadly fire at short range that poured into the ranks of Pickett's men on their flank. Pickett lost 6000 soldiers in a short time and half of his officers were killed and the other half wounded. They were soon surrendering and retreating and the battle of Gettysburg was won that day. The 13th Regiment pursued Lee's army from July 6th to July 8th and then was released from action and boarded the train at Frederick, Maryland and returned to Brattleboro on July 13th. They were mustered out of the army on July 21st and Company 'D' returned to Winooski VT, where they were treated to a hearty welcome and a bountiful supper at the church (St Francis Xavier Church). Company 'D' was more fortunate than the other nine companies in the regiment and they only lost 5 dead of the 94 that originally enlisted. Sergeant Henry O. Clark states that "In nearly every individual case, the survivors of company 'D' are prominent and respected citizens in the community in which they reside." Lewis Barttro was one of those men that did their duty, both in the army and as the head of his family, and Julia Barttro who tended their 9 children for that long 10 months and gave birth to 9 more children over the next 16 years certainly did her duty as a mother and wife of Lewis. Also included in the "History of the 13th Regiment" are 2 pictures of Lewis Barttro. The first was taken in 1862 and the second was taken about 1905 when the book was begun.
Other probable Franco-Americans of Company 'D' were;
John W. Forest J. B. Beauchemin Joseph Croto
Oliver Cherrier Frank LaVallee (wounded and prisoner)
Charles LaDue Antoine LaRose James Marcelle
Antoine Garrow Octave Marcelle Israel Videll
After the battle of Gettysburg, Lewis was discharged from the army on July 22nd 1863 with the rest of his regiment, but was taken ill for the next 2 years. He then learned the carpenter trade and practiced it in the Richmond area until he was 73 years old. In 1869, extensive maps of Chittenden County were published, listing all houses and businesses along with the owners names. In Richmond I found "L. Bartro Saw Mill" at Fays Corners on Kenyon Road, and I assume they lived there, or nearby. Lewis and Julia completed their family as follows; Joseph C. in 1865, Martha in 1867, Sarah in 1869, Agnes in 1871, Addie in 1874, Demaris in 1876, Thomas (Odile) in 1877, Odella (Ocha) in 1878, and Eulalia in 1879. His wife Julia was born in 1831, and had their 1st child in 1850 at the age of 19, and their 18th child in 1879 at the age of 48. She survived her husband Lewis by 7 months and died at the age of 80. Four of their children were born on March 29th! The Barttro family lived in Richmond for 45 years. Demaris was a school teacher, and for thirty years, she taught school in New York, Connecticut and Massachusetts; and Sarah was Sister Marita of St Vincents Charitable Institution on the Hudson in NY.
THE BARTTRO CHILDREN
Born Name Wed Spouse Died Age
---- ------------- ---- ------------------ ---- --
1850 Julia 1883 Samuel Desany ** 1914 64
1851 Fannie Louis Christmas
1853 Lewis 1873 Katherine Lynch 1896 43
1855 Junius 1856 1
1857 Junius Mary Celia Wells 1926 71
1858 Eleanor 1884 Frederick Dumas
1859 Joseph P. 1860 1
1860 George H. Mary Jane Newby
1861 Louisa M. 1883 Luther Rockwell 1944 83
1865 Joseph C. 1894 29
1867 Martha 1895 John Root * 1901 34
1869 Sarah Sister Marita
1871 Agnes 1963 92
1874 Addie 1892 Elery Zeno *** 1945 71
1876 Demaris 1932 56
1877 Thomas 1900 23
1878 Odella 1966 89
1879 Eulalia 1901 John Root * 1923 44
* John Root married Martha and Eulalia Barttro
** Samuel Desany was the great-uncle of my wife Kathleen Claire Desany (my wife), (Originally Dastigny, now Darsigny in Quebec).
*** The Zeno surname originates from the Lusignan family
<![if !vml]>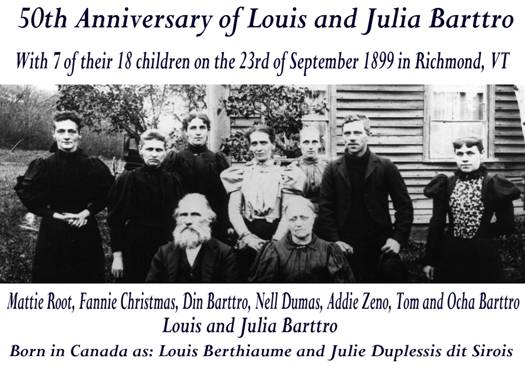 <![endif]>
Golden Wedding at Richmond
Mr. and Mrs. Lewis

Barttro

Celebrate their 50th Anniversary
Many of their descendants present at the festivities - Appropriate remembrances - Letter from an absent daughter.
The Golden Wedding of Lewis Barttro and Julia (Bliss) Barttro of Richmond was observed Saturday, September 23rd. The celebrants being members of the Catholic Faith, mass was said at the church of the Lady of the Rosary by Rev. Father Pouliot of Essex when Mr. and Mrs. Barttro occupied front seats. After Mass the friends returned to the Barttro home near Fays Corner where a reception was held during the afternoon and evening.
Mr. and Mrs. Barttro were joined in matrimony Sept, 23 1849 at the St John's Church, Worcester, Mass, by Father Gibson. Eighteen children were the fruit of that union, two of whom, Jimmie and Joseph P. died in infancy, after which no death occurred in the family for 29 years when Joseph C. Barttro died at Dubuque, IA in 1894, later Lewis, the oldest son died in this town in 1896.
Of the 14 living children, there are Junius of Randolph, George of St Paul, Minnesota, Thomas of Richmond; Julia, wife of Samuel Desany of Underhill; Fannie, wife of Louis Christmas; Eleanor, wife of George Dumas of Randolph; Louisa, wife of Luther Rockwell of Burlington; Martha, wife of John Root of Huntington; Miss Sarah of New York; Miss Agnes of New Jersey; Addie, wife of Ellery Zeno, and Misses Desmaris, Ochia, and Eaulie. Of these, with the exception of George and Sarah, who is a Sister of Charity in New York City, all were present at the festivities.
There are also 33 grandchildren of this couple, 23 of whom were present, and 4 great-grandchildren. Other relatives were also present among whom was Miss Rose Morway of Worcester, a niece of Mr. Barttro, whose fine singing added to the pleasantness of the occasion. Mr. and Mrs. Barttro were the recipients of a gold watch and chain for Mrs. Barttro and a diamond gold mounted pin for Mr. Barttro from their absent daughter whose letter appears below. Gold coin from many relatives and gifts and pleasant remembrances from many of our townspeople who called to pay their respects during the afternoon and evening were also received. Refreshments were served and gifts were opened and socializing and music by Misses Morway, Christmas, Rockwell, and others.
Mr. and Mrs. Barttro have long been residents of Richmond and Mr. Barttro was a soldier in the Civil War, from this town. Earnest hard working people, they gave their children good education's and sought to train them all to be honored men and women, with what results may be judged by the following letter from their absent daughter.
175 East 68 St, New York
My dearly cherished parents, to you my good father and mother, this letter will perhaps not bring the earthly joy that my presence at your feast would bestow on this most joyous occasion. But since you, dear Father and Mother, have been the gift of the loving Eternal father whom we all love and serve with the deep earnestness becoming souls who recognize, appreciate, and imitate His loving tenderness, I shall plead that He fill your cup of happiness to the brim on this day when faithful children and devoted friends gather at your home to celebrate this festival that His wisdom has granted to your noble lives of devotion to each other. It has ever been the dearest wish of your hearts that your children should be model men and women, the efforts of your lives have been centered on the thought that those who belonged to your flock would lead noble, exemplary lives, faithful to God, loyal to their country, and considerate of the rights of others, and upright in all their dealings. As an affectionate, devoted daughter, I have tried to put your excellent instruction into practice, forgive me if I have seemed to go one step farther. The dear Jesus whom you love permitted me to hear the penetrating voice of the poor, whom he has promised will always be with us, and I with the listening heart that you had striven to awaken have been unable to awaken appeal. My little tribute of affection is insignificant, but it is deep and lasting and while life lasts, my first and last prayer will be, God Bless my loving, loving father and mother and for the deep sorrow, my deviation from your path has caused. I shall beg many times a day that the tender-hearted father, who has promised that anything asked in his name shall be granted, that your sorrow may be turned into joy, and that even here below I may obtain the assurance that I am, as I have always wanted to be, one of your most loving, devoted daughters. Bound to you by the links of prayer, I hope to persevere in the vocation that your Creator and Preserver has deigned to bestow upon me, that unworthy as I am, I may be means of adding one more jewel to the crown that you will receive as the reward of your well spent lives.
Absent in person but close to you in spirit, my heart beats in union with you today and entreats you to bless,
Your own most devoted Sarah, September 23, 1899.
<![if !vml]>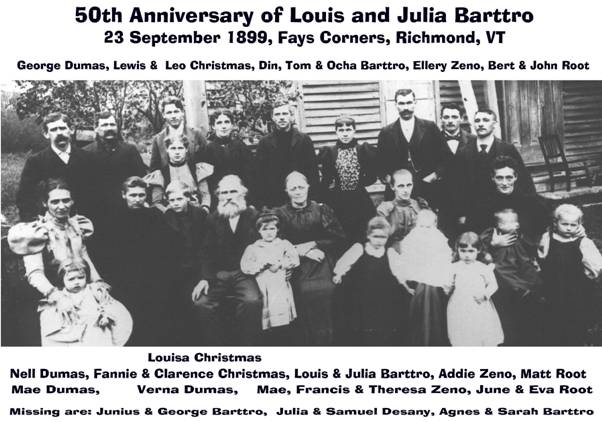 <![endif]>
Lewis and Julia spent most of their life and raised their family in Richmond, VT, but moved to Burlington in 1903 when they were 74 and 72 years old. They lived the remainder of their lives at 134 North Willard Street with their daughters Agnes, and Odella(Ochie). In 1905, Lewis wrote the piece for the "13th Regiment", and in 1909 they celebrated their 60th wedding anniversary that was generously written up in the Burlington Free Press both before and after the anniversary, and finally Lewis obituary was also sizable in the Free Press for those days. Following is a portion of the 60th anniversary and Lewis' obituary.
THEIR 60th ANNIVERSARY
Happy and Busy Day for

Mr

and

Mrs

Lewis

Barttro

Surrounded by over 50 of their descendants extending to the fourth generation, Mr and Mrs Lewis Barttro of North Willard street observed the 60th anniversary of their wedding day yesterday. The day was a happy as well as a busy one for the old couple, who received the congratulations of hundreds of their friends. Both took great interest in all of the proceedings and were the leading spirits at both the dinner and reception which followed the Mass at St Joseph's Church.
The day opened with Mass at eight o'clock at St Joseph's Church. It was said by the Rev. J. A. Lacouture and about 250 relatives and friends attended. After the Mass the party went to the Barttro home where dinner was served to over 50 members of the family. The ages of those present ranged from little Ruth Martell, aged 3 months, to her great grandfather, Mr Barttro, now in his 81st year. All of the families were present with the exception of two. Those who were there were Mr and Mrs Samuel Desany of Essex Junction, Mr and Mrs Louis Christmas of Williston, Mr and Mrs George Dumas of Randolph, Mr and Mrs L. J. Rockwell of this city, Mr and Mrs John Root of Richmond, Mr and Mrs Eugene Barttro of Springfield, the Misses Agnes, Addie, Demaris, and Odella Barttro and Mrs E. J. Zeno, all of this city. Members of the family served and the tables were decorated with cut flowers.
In the evening a largely attended reception was held. Delegations from the 13th Vermont Regimental Association, Stannard Post, and Garfield Circles, Ladies of the G.A.R. attended, as well as a large number of friends. The rooms were decorated with a profusion of cut flowers and Lessor's orchestra was in attendance. Mr and Mrs Barttro were presented with several purses of gold, one from the 13th Vermont, Stannard Post, the family and another one from a few friends. They were also the recipients of many other gifts. Telegrams, congratulating the couple, were received from a large number who were unable to be present. Among these were one from Col. H. O. Clark of East Orange, New Jersey, and comrade Albert Walston, of the 13th Regiment, Company 'F' from Williston, Vermont.
Burlington Free Press
Died 27 May 1911
LEWIS BARTTRO
Lewis Barttro died Saturday afternoon at four o'clock at his home, 134 North Willard street, aged 82 years. He had been in failing health for some time. He was formerly of Richmond where he had lived for 45 years, moving to this city 8 years ago. He was a veteran of the Civil War, enlisting in September 1862, in Company D, 13th regiment of Vermont volunteers, and was honorably discharged in July 1863. He was in the battle of Gettysburg. ........ Mr Barttro was an honorary member of the James A. Garfield Circle, No 4, and of Stannard Post. He was a man of exemplary character, a kind husband and father, and he died as he had always lived, peacefully. The funeral will be held tomorrow morning at eight o'clock at St Joseph's Church, with interment in Mount Calvary Cemetery.
The funeral of the late Lewis Barttro was held yesterday morning at eight o'clock at St Joseph's Church. The Rev. J. A. Lacouture officiated at the church and the Rev. J. M. Billon at the grave in Mount Calvary cemetery. The service was attended by a detail from the Stannard Post, G. A. R., and the ritualistic service was conducted by the post at the house. The bearers, comrades of the deceased veteran, were R.J. Irwin, Octave Bushey, C. H. Spaulding, Israel Videll of company 'A', George Farrington of company 'E', and Joel Thomas.
NOTE: Comrades was a word used by veterans of the Civil War to denote their "comrades in arms" or fellow soldiers.
Lewis Barttro and his family left quite a paper trail, what with the Civil War documents, the 50th and 60th wedding anniversaries and their daughters 25th anniversaries, plus numerous obituaries, and the story of the family immigration; but he never mentioned his or his wife's real family names. He must have known what they were, but they held to the Barttro and Bliss(Plicia) surnames throughout their lives. However, some of their grandchildren began using the Berthiaume surname again. Three examples from the St Joseph's Repertoire follow:
08/01/1914 Arthur Wm Barttro(Berthiaume) wed to Cordelia Cabana
12/09/1917 Terese Zeno, dau. Of Elery and Adele Berthiaume
28/06/1916 Adele Marie Zeno, dau of Elery J. And Addie Berthiaume

Lewis was born Louis Berthiaume and his wife Julia Bliss (Plicia) was born Julie Duplessis dit Sirois
His ancestry is as follows:
Louis Berthiaume 23 Sep 1849 Julie Duplessis dit Sirois
Worcester, Mass F.X./Domithilde Moras
Joseph Berthiaume 19 Feb 1821 M. Louise Baribeau
Yamachiche, Quebec Josephte Samson
Augustin Berthiaume 11 Feb 1793 Antoinette Degre
Pointe du Lac, Quebec Francois/Catherine Vanase
Jean Bte Berthiaume 30 Jan 1765 Francoise Bellemere
Yamachiche, Quebec Pierre/Angelique Lacerte
Andre Berthiaume 29 Nov 1731 Marie Bouvier
Ancienne Lorette, Quebec Pierre/Marue Mesnier
Pierre Berthiaume 10 Nov 1699 Catherine Fauteux
Neuville, Quebec Pierre/Peronne Bulte
Jacques Berthiaume 5 Nov 1667 Catherine Bonhomme
Becquet, Quebec Nicolas/Catherine Gouget
Pierre Berthiaume France Jacqueline Brion
of St Benin, commune of Thury-Harcourt, Normandie, France
BIBLIOGRAPHY
"History of the 13th Regiment Vermont Volunteers" by Ralph O. Sturtevant. Published 1910
- Article of Lewis Barttro and pictures
- History of the 13th Regiment and Company 'D'
"FULL DUTY" Vermonters in the Civil War by Howard Coffin
The Countryman Press, Woodstock VT
Vermont Vital Statistics, Middlesex, VT
Berthiaume Research by Louis Valliere of ACGS, Manchester, NH
Burlington Free Press
May 29 1911 - Lewis' obituary
Dec 25 1911 - Julia's obituary
Sep 22 1909 - 60th Anniversary
Richmond Gazette
Sep 28 1899 - 50th Anniversary
What prompted me to begin this effort? As a reward for assisting a friend with their family genealogy and history, I received a gift certificate and purchased the book "Full Duty" by Howard Coffin. This prompted me to look further into the Civil War activity in Vermont. Using Anne Marie Dunton's "Gravestone Inscriptions of Mount Calvary Cemetery for St Joseph Parish, Burlington, VT"; I was able to easily identify 30 veterans of the civil war while sitting in the warmth of my home, during this cold winter season. Thank you Ms Dunton! I then visited the UVM (University of Vermont) Library Special Collections room and found the "History of the 13th Regiment" and I read the article by Lewis Barttro with his comments on his ancestors. I then noted that he was the father-in-law of my wife's great-uncle and decided to delve further into the family history. It has been a very interesting and rewarding adventure.
The Lewis & Julia Barttro Children and Their Families
Julia Barttro & Samuel Desany of Essex Junction VT (My wife Kathy's great uncle Sam)
Lillian Desany & Frank Young
Mary Eloise Desany Young
Marguerite Addie Young of Essex Jct VT
Rita E. Young
Pauline Elizabeth Young
Frank Samuel Young of Milton VT
How do the following fit in?
Lorena Adams
Georgianna Adams
Ruth Young
Adopted Eva Root (See Martha Barttro)
Fannie Barttro & Lewis Christmas of Williston VT   wed 2 Jan 1871
Clarence Christmas (Noel) farmer born 1889 & Ruby Eleanor (Jeanette, Jennette) of Williston wed 10 Nov 1910 as Mary Rebecca Genest
Jeannette Mary   born 1911
Margaret L.
Philena (Mary Eleanor) born 1915
Sarah M.  born 1917   wed to Julius Luther Rockwell
Mary Agatha  born 1919  wed to Arthur Louis Vuley
Louis G.
Joseph C.  born 1922
Esther R.   born 1927
Francis Charles   born 1931
Leo Francis Louis Christmas (born 1878) & Mae D. Lorraine (wed 24 Nov 1905)  of Essex Junction VT (auto mechanic)
Delores Christmas - Springfield MA died 1992 age 79
E. Claire  married Dubuque Springfield MA
Leroy    1916-1982    Hartford, CT
Leo Leroy    CT  age 63 in 2008
Basil Leo   1918 to 1997 Brattleboro, VT
Sarah Christmas 1917-1986 & Francis Harvey of Essex Jct VT           Joseph Harvey
Agnes Christmas - Springfield MA
Louise Christmas & Charles Martell  wed 27 Jul 1905
Ruth F. Martell   born 1909 wed to Edwin Woodman
Edwin Woodman jr    Durango, CO
Elaine Woodman Bennet  Durango, CO  (gave pics)
Malcolm   1922-2002  VT and Arizona
Lewis Barttro &  Kate Lynch
Julia Ann Barttro
Mabel E. Bartro & John Laflash
Inez M. Laflash
Fanny Winifred Laflash & George Lancy (see her webpage)
Rita Inez
June Lancy Quinn
Oliveann Lancy
Ralph Lancy
Earl Lancy
Norman Lancy
Adelaide Laflash
Mary Barttro
John W. Barttro
Junius Barttro & Mary Celina Wells of Springfield VT
Regina Mary & Clifford Pinney Bacon of Burlington VT
Clifford Thaddeus Bacon
Rev. Thaddeus Barttro of Kansas (see his webpage)
Arthur Willis Barttro & Cordelia Cabana of Springfield MA
Mrs Edward Terrault of Springfield MA
Mrs Marie Cooley of Springfield MA
Mrs Earl Bean of Chicopee Falls MA
He also married again to Blanche (Loveland) Pomfrey
2 step-sons
2 step-daughters
Ernest Hubert Barttro
Eleanor Barttro & Frederick George Dumas of Randolph VT
John Dumas
Daughter
Leo Dumas
Mae Dumas
Verna Dumas
Joseph P. Barttro (Died at age 1)
George H. Barttro & Mary Jane Newby of St Paul, MN & Ellenburg WA.
Blanche Lillian Barttro
Louisa M. Barttro & Luther Rockwell of Burlington VT
Sadie Rockwell & Louis Gideon Thibodeau
Pau1ine Thibodeau & (Knapp) Irving Hatin
Cordelia Thibodeau Dickson  & William Dickson  (gave Rockwell pics)
Glen Dickson
Corie Dickson Jeffers & Derrick Jeffers II
Ashley Jeffers
Andrew Jeffers
Alyssa Jeffers
James Dickson & Stephanie Walker
Mary Edith
Joseph L. Rockwell
J. Agnes
Sister Marion Ruth Rockwell -Religious Hosp. of St Joseph, Fanny Allen Hosp
Joseph C.

Barttro
Martha Barttro & John Root
Eva Root & Thomas Carver of Montpelier VT
Junius Root of Hanover CT
Ernest Root & Florence Pierce of Underhill VT
Earnest (Sonny) Foot Jr
Myrtle Root & William Cross of Winooski VT
William Cross
Theresa Mae Cross
Francoise Cross
Sarah Barttro (Sister Marita) of New York
Agnes
Barttro
Isabelle Barttro (adopted) & Robert Menger of East Hartford CT
Addie Barttro & Ellery Zeno (Lusignan-Miel)
Francis Zeno (D. 1918) Unmarried
Gerald Zeno & Yvonne Cross
Gerald Zeno & Madeline Kennedy
Gerald Steven Zeno
Catherine Zeno
James Zeno
Mary Francis
Caroline Zeno
Roy Zeno &  Elizabeth Viau of Burlington VT
Neil Zeno
Neil Zeno
Cindy Zeno
Michael Zeno & Darlene Kaigle
Heath Zeno
Lindsey Zeno
Thomas Zeno
Stephanie Zeno
Ashley Zeno
Mark Zeno
Donna Zeno & Sam Gould
Ian Gould
Carl Zeno & Mary E. Archambault of Burlington VT
Jason Zeno
Giles Zeno
Norman Zeno & Marion Farnsworth of Burlington VT
Randal1 Zeno
Deborah Zeno
Theresa Zeno & Tony Gilotte
Bernard Gilotte & ---- Scott
Odele Marie (Mae) Zeno & Alfred Monniere
Donald
2 daughters
Demaris Barttro (Din) Single, Teacher-
Thomas
Barttro
Odella Barttro (Ochie)
Eulalia Barttro & John Root of Richford?, Shelburne, Charlotte, Underhill
Marita Root & Richard Bolio
Mary Bolio Stratton, Foster Rd, Essex Ctr
Maitland Root & Mable Bolio
Terrance Root of Elmwood Ave, Burl. Vt
Raymond (Pete) Root of Scottsdale Arizona
Herbert Root & Marguerite Schmidt of Arizona
Robert Root & Ruth Hill (Sister of Cassius Hill)
David Root of Jonesville VT?
Linda Root & Allen Marcellino of Mallets Bay, Colchester VT
Carol Root & Roland Charbonneau of Colchester VT
Paulita Root 5-17-1919 & Francis Moranski of Beacon NY
Sue Moranski
Agnes Root & Jim Kelliher of Beacon NY
Patrick Kelliher of Hook set NH
Jim Kelliher of Greenville NY
Michael Kelliher of Beacon NY
Tim Kelliher of Beacon NY (IBM)
Mary Kelliher & Daniel Baxter
Kathy Kelliher & Edward Smith of Petersburg NY
Photographs of the Barttro, Christmas and Rockwell Family's
Given to me by a Mr Francis Harvey who married a Christmas daughter
<![if !vml]>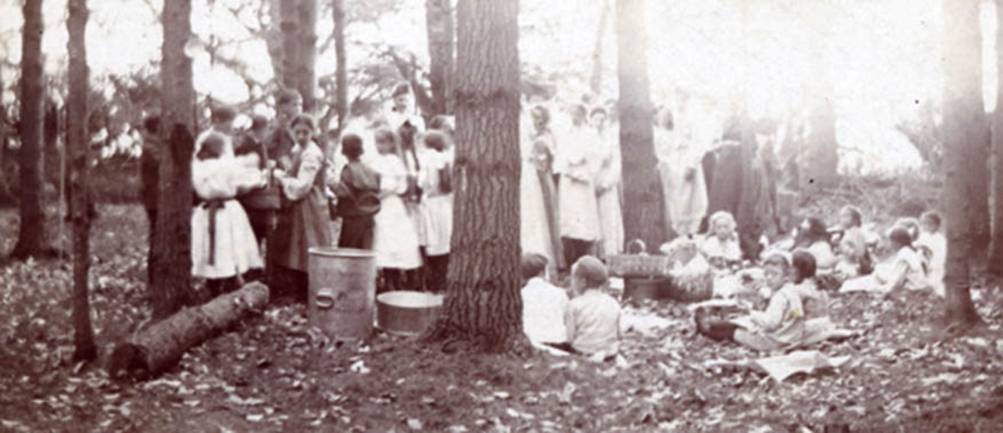 <![endif]>
1904 Christmas Family Picnic
<![if !vml]>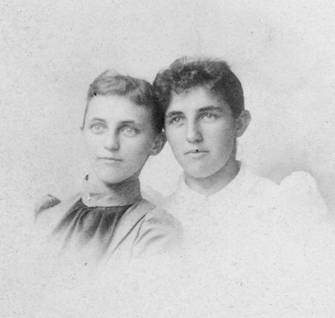 <![endif]>
Addie and Din Barttro
<![if !vml]>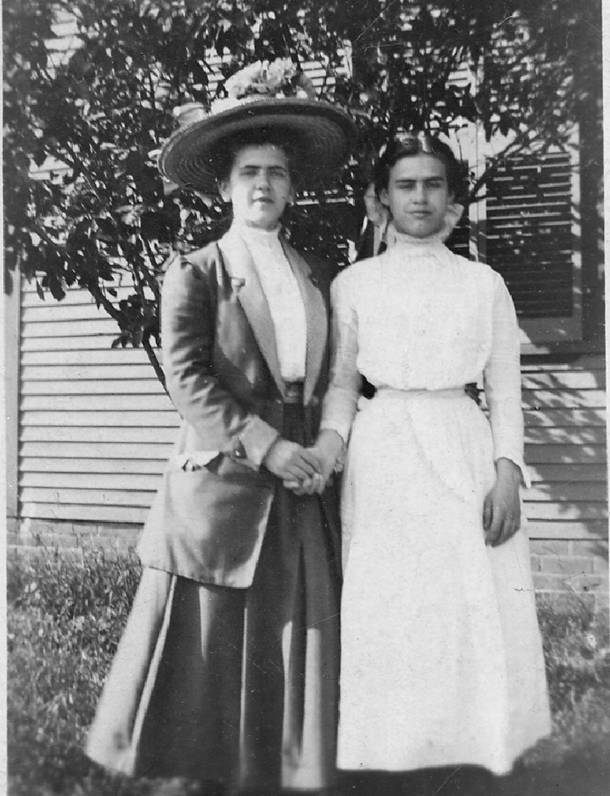 <![endif]>
Agnes and Dolores Christmas
<![if !vml]>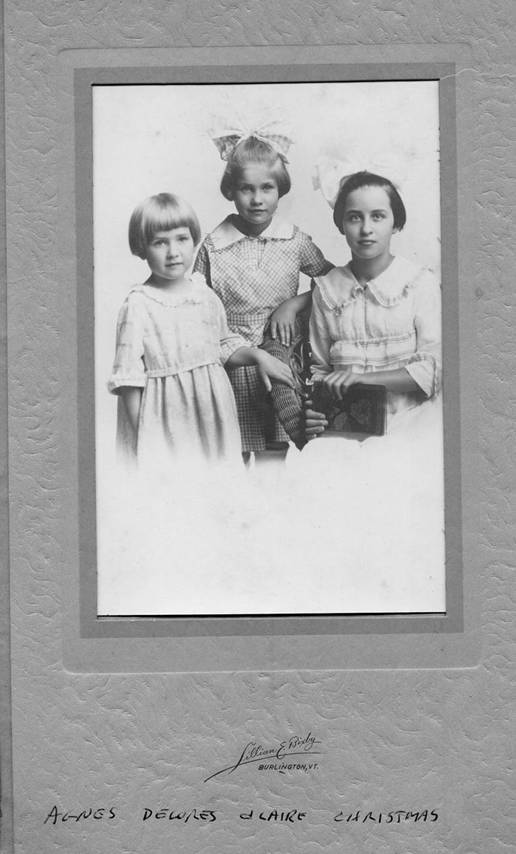 <![endif]>
Agnes, Dolores and Claire Christmas
<![if !vml]>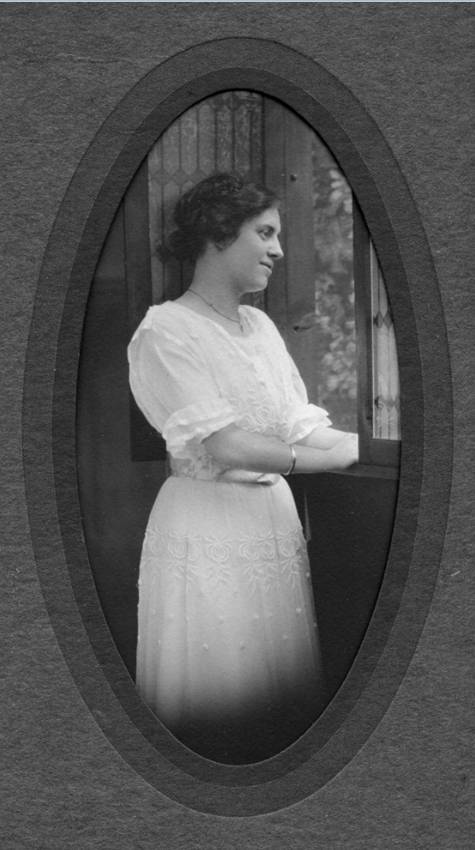 <![endif]>
Agnes Rockwell
<![if !vml]>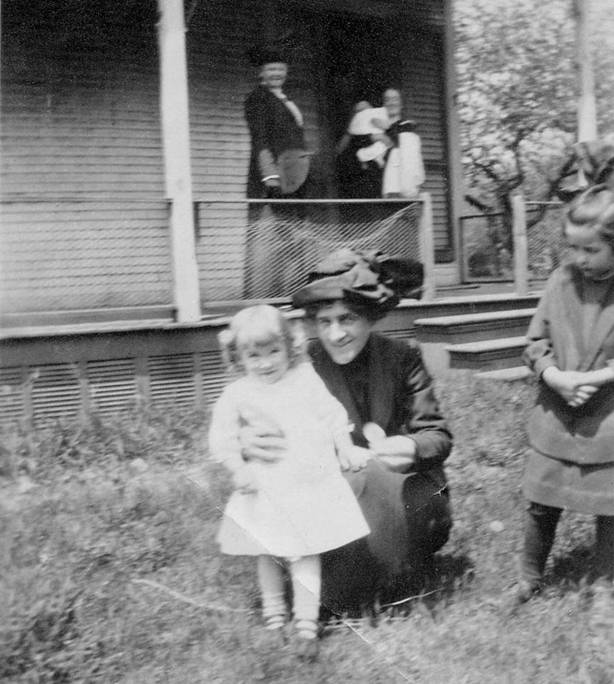 <![endif]>
Aunt Aggies, Isobel, Dolores,
Aunt Mae, Agnes, Baby Claire Christmas
<![if !vml]>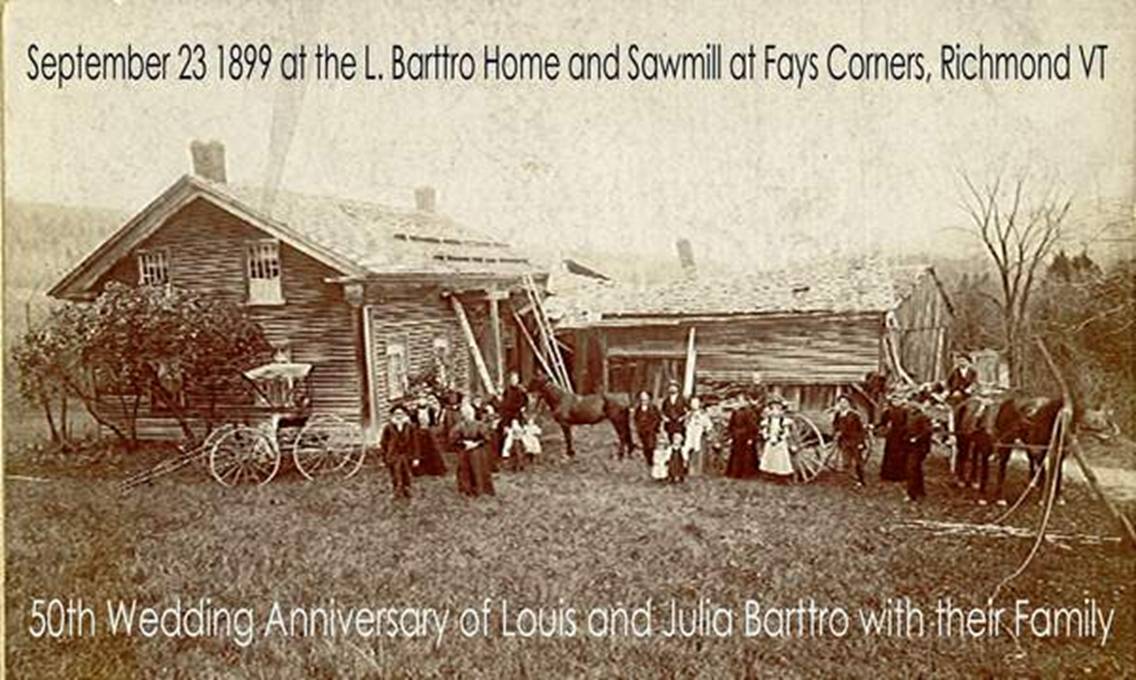 <![endif]>
<![if !vml]>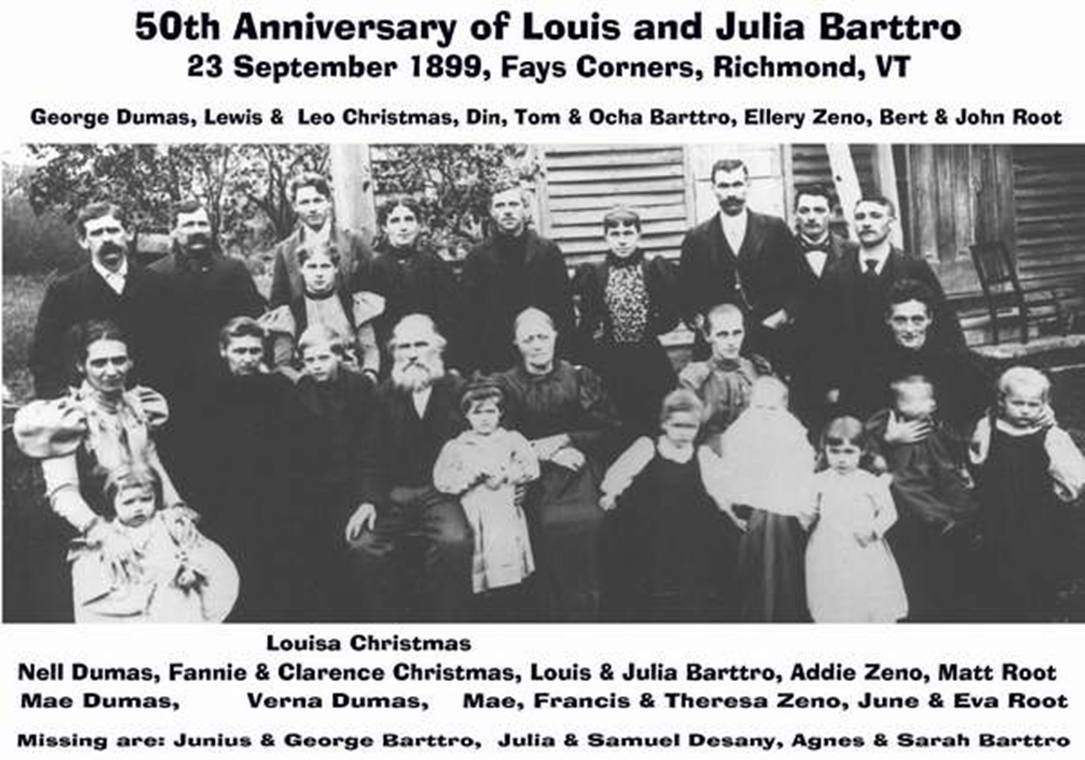 <![endif]>
<![if !vml]>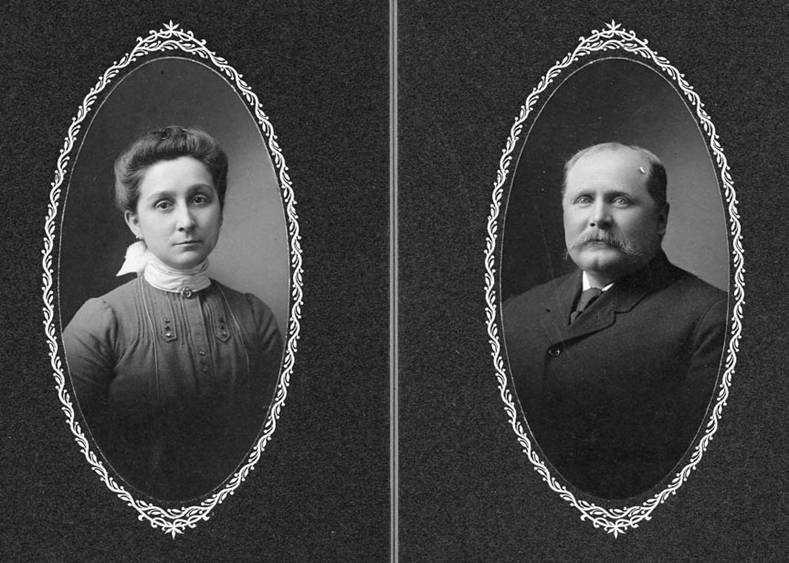 <![endif]>
Charles and Jennie Christmas
<![if !vml]>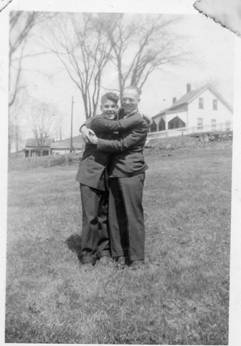 <![endif]>
Charles and Lewis Christmas
<![if !vml]>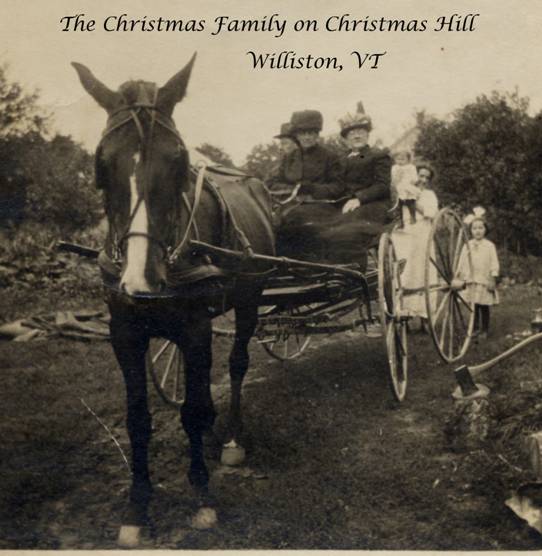 <![endif]>
The Christmas Family on Christmas Hill, Williston, VT
<![if !vml]>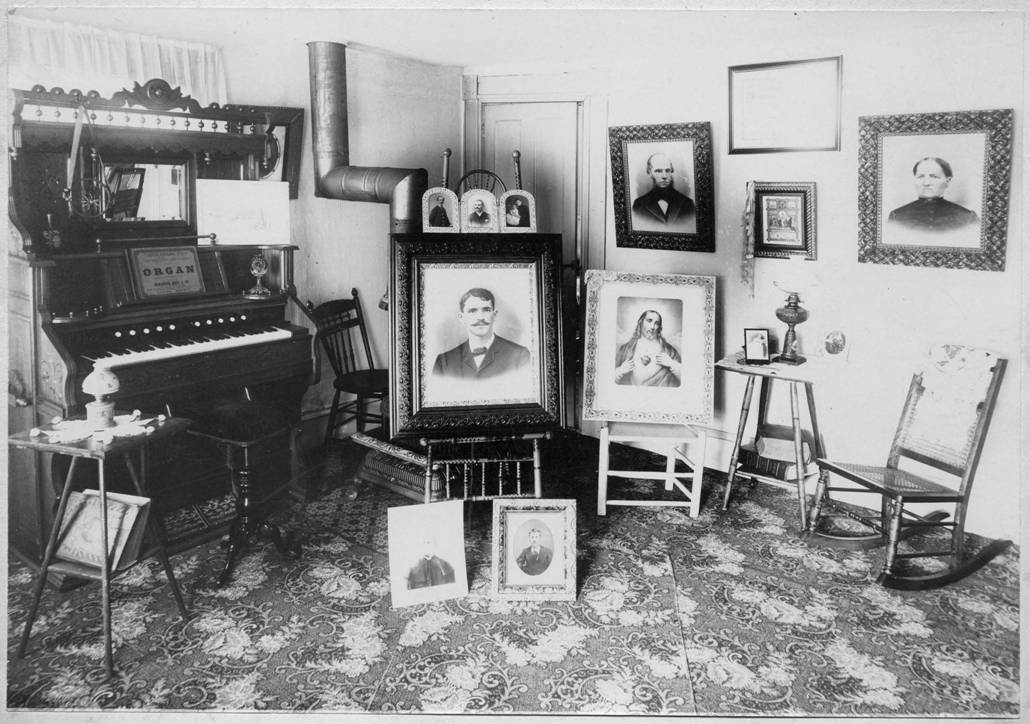 <![endif]>
Christmas Family Living Room
<![if !vml]>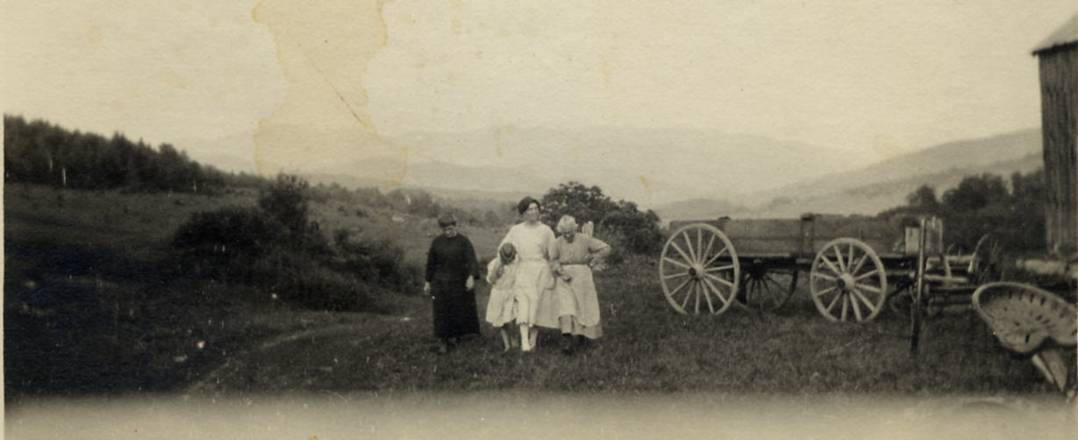 <![endif]>
Christmas Family
<![if !vml]>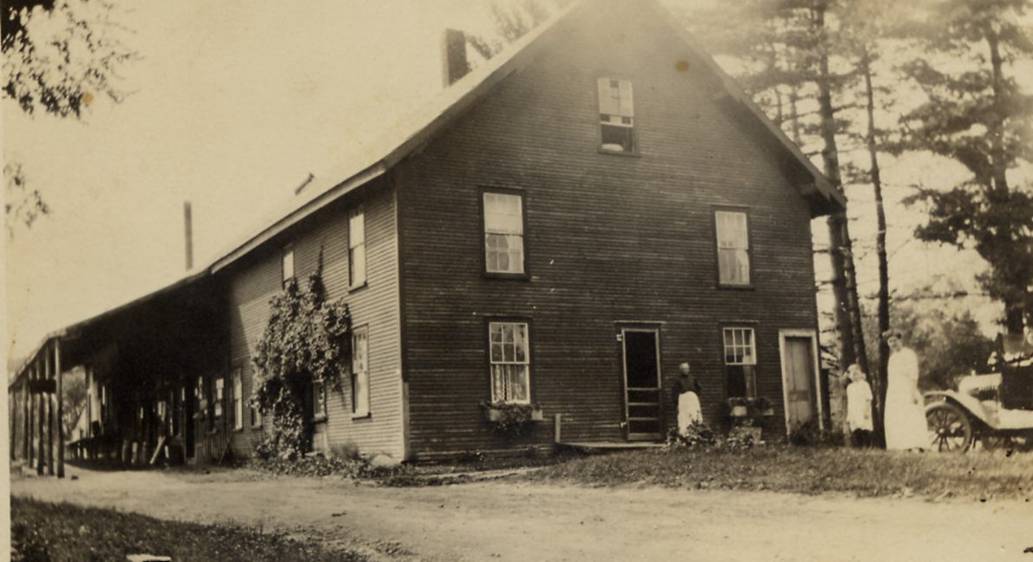 <![endif]>
Christmas House on Christmas Hill
<![if !vml]>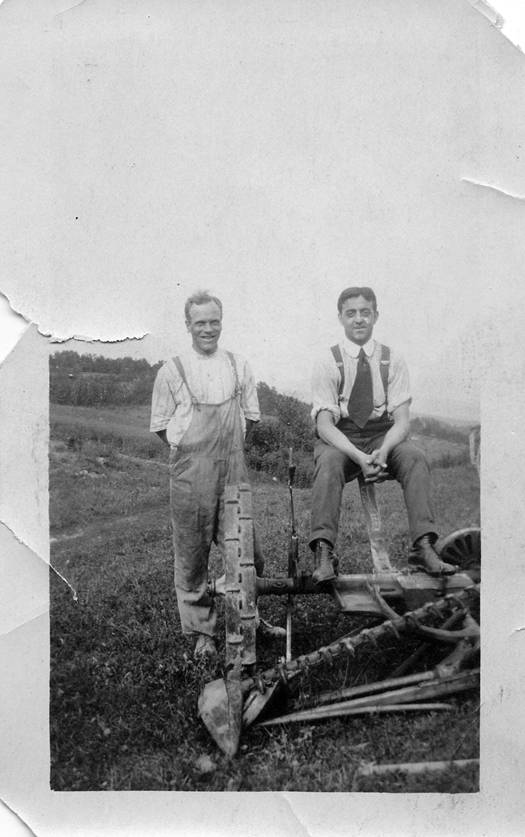 <![endif]>
Clarence and Leo Christmas
<![if !vml]>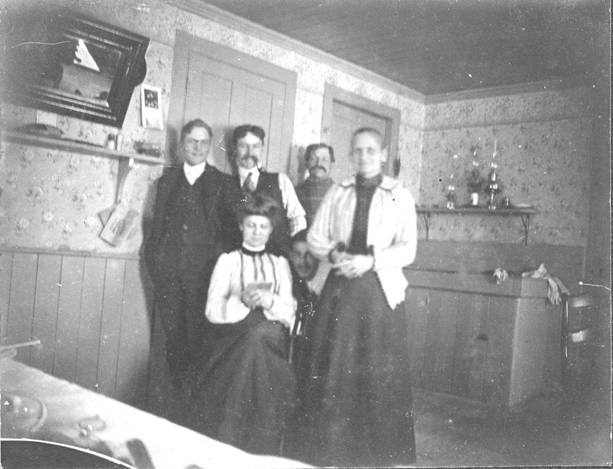 <![endif]>
Clarence, Leo, Lewis, Fannie, Pepe & Mimi
<![if !vml]>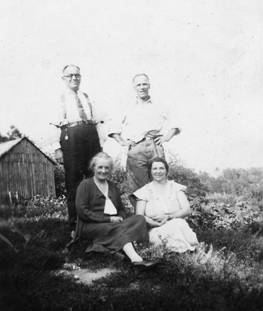 <![endif]>
Clarence, Ruby, Leo and Mae
<![if !vml]>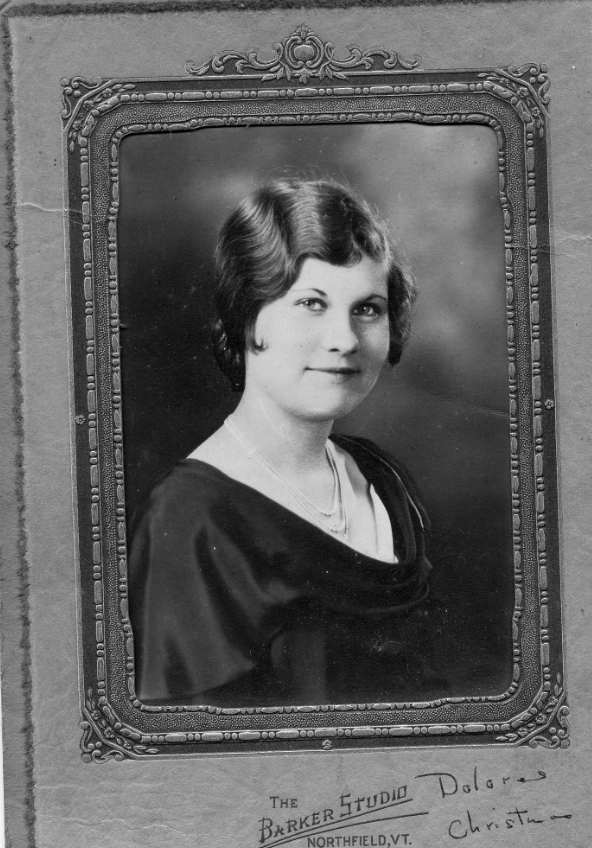 <![endif]>
Dolores Christmas
<![if !vml]>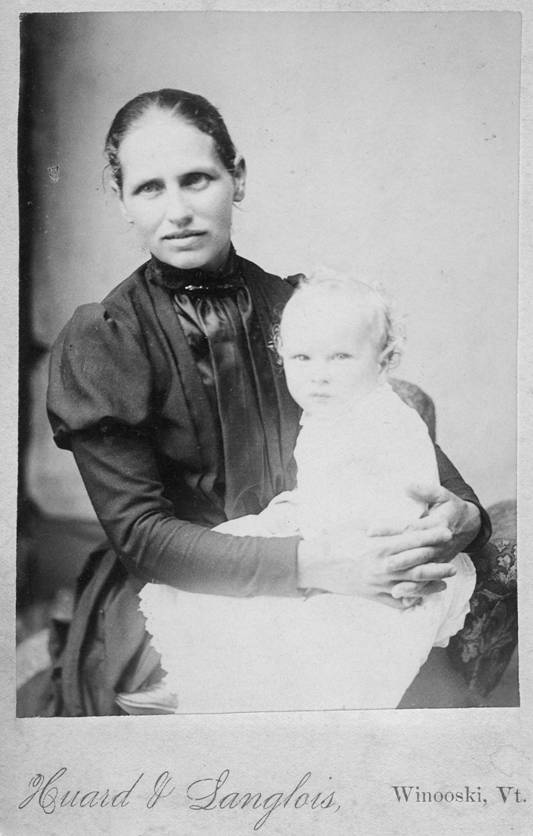 <![endif]>
Fannie Barttro Christmas and Clarence
<![if !vml]>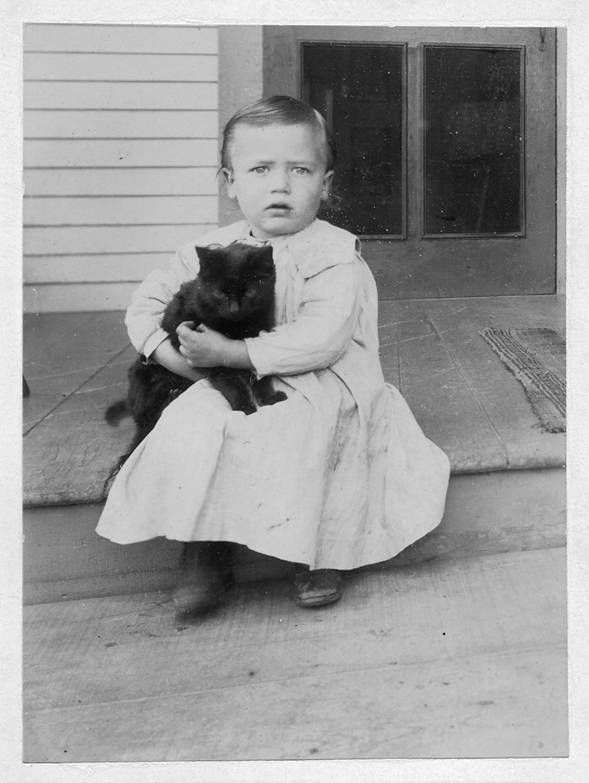 <![endif]>
Fannie Christmas
<![if !vml]>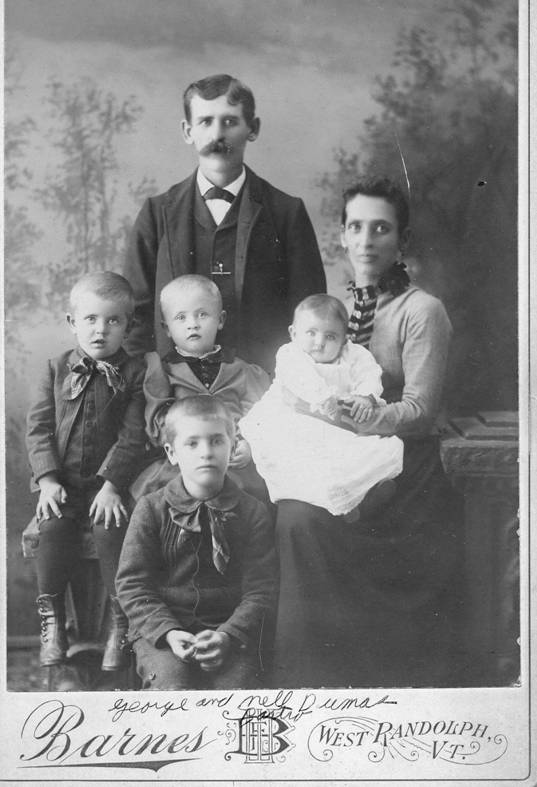 <![endif]>
George Dumas and Nell Barttro Dumas
<![if !vml]>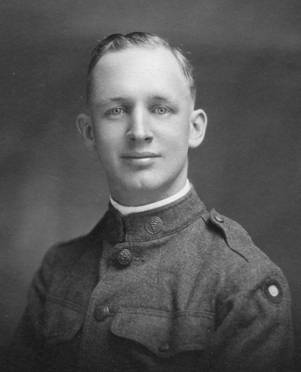 <![endif]>
Joseph Rockwell
<![if !vml]>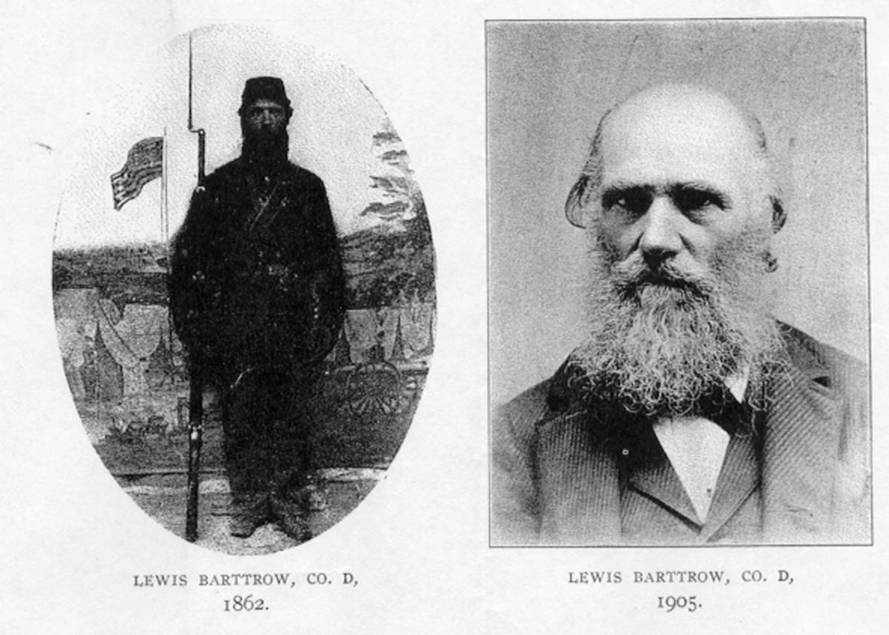 <![endif]>
Lewis Barttro
<![if !vml]>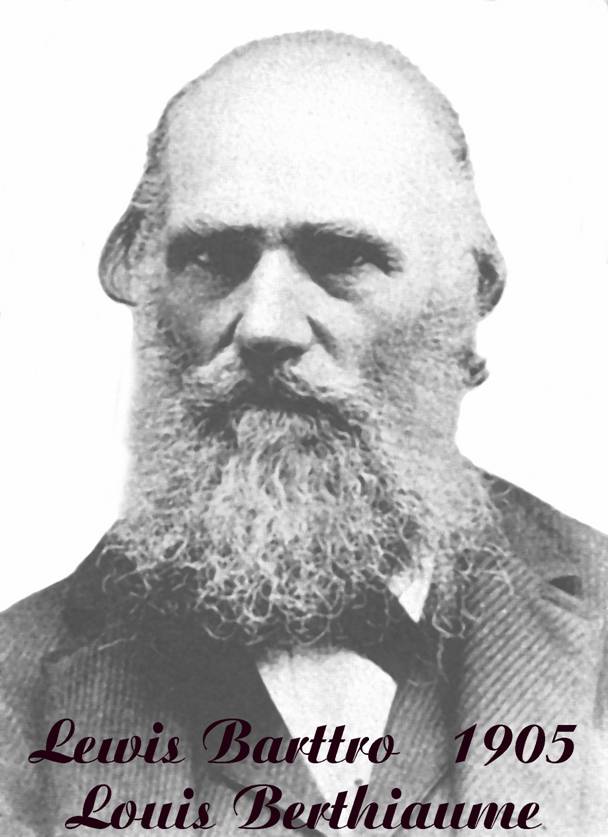 <![endif]>
Lewis Barttro
<![if !vml]>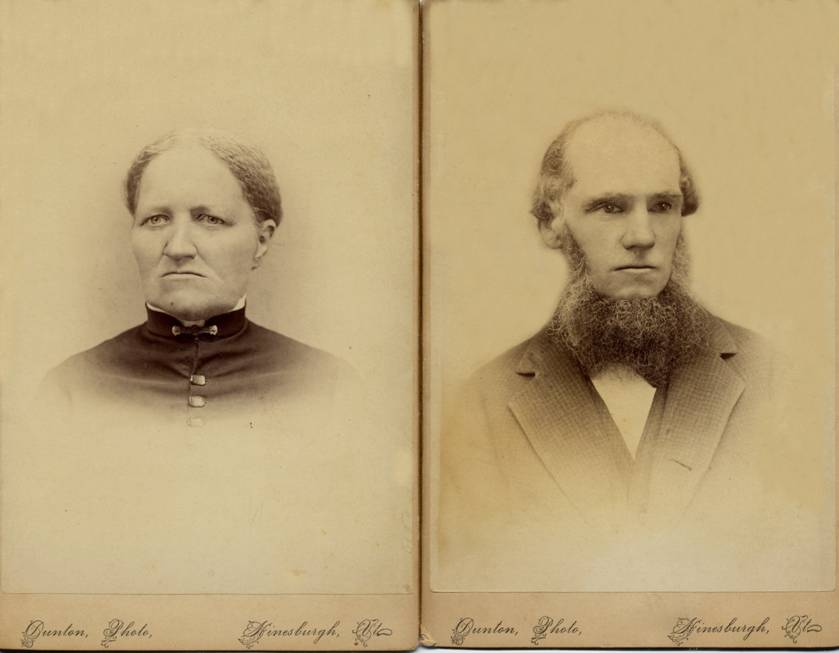 <![endif]>
Lewis Barttro and Julia Bliss
<![if !vml]>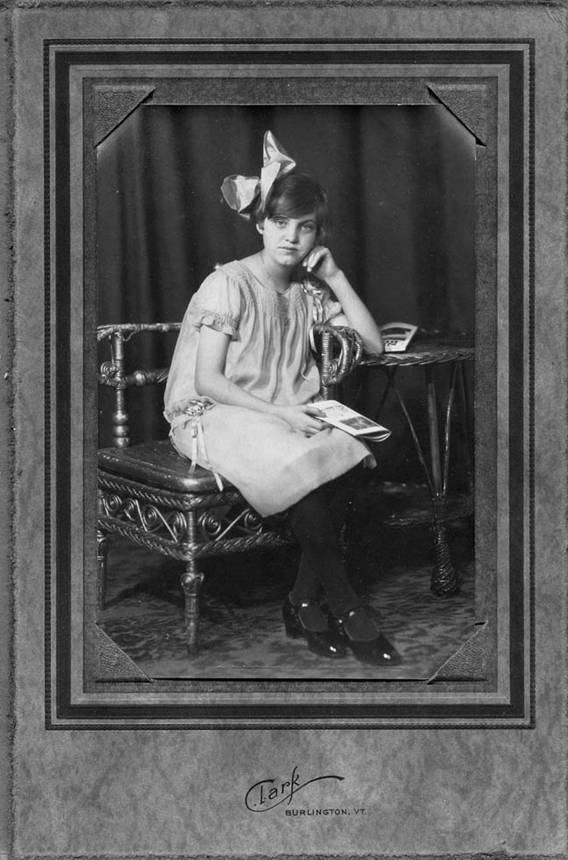 <![endif]>
Pauline Thibodeau Knapp Hatin
| | |
| --- | --- |
| <![if !vml]><![endif]> | <![if !vml]><![endif]> |
| <![if !vml]><![endif]> | <![if !vml]><![endif]> |
Ruth Martel
<![if !vml]>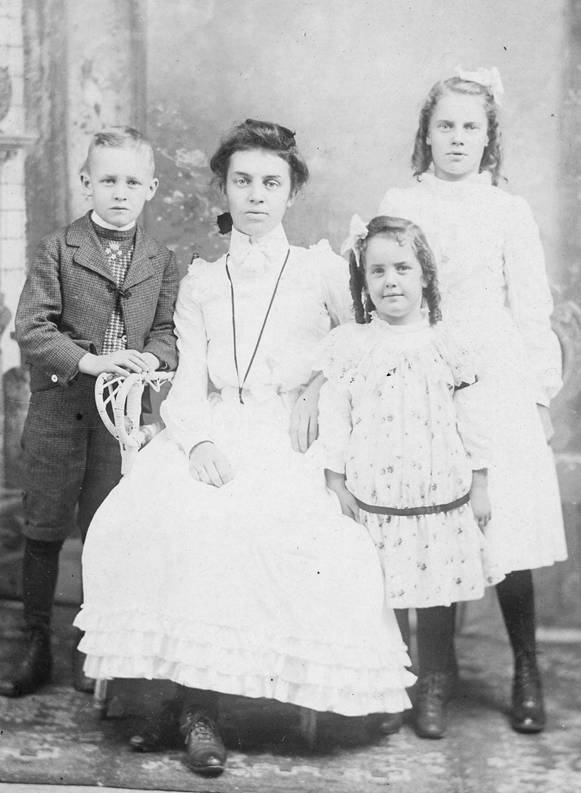 <![endif]>
Sadie Rockwell; Edith, Agnes and Joe
<![if !vml]>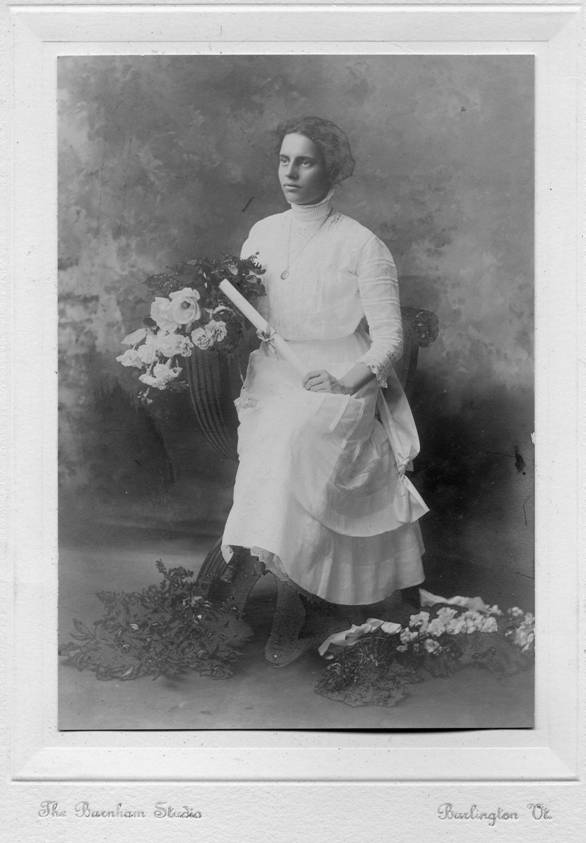 <![endif]>
Sadie Rockwell
<![if !vml]>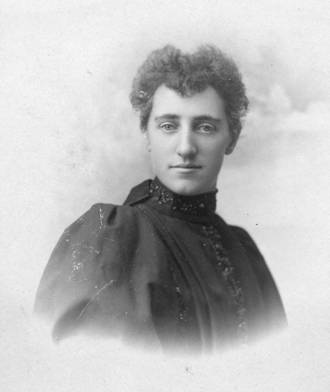 <![endif]>
Sarah Barttro
<![if !vml]>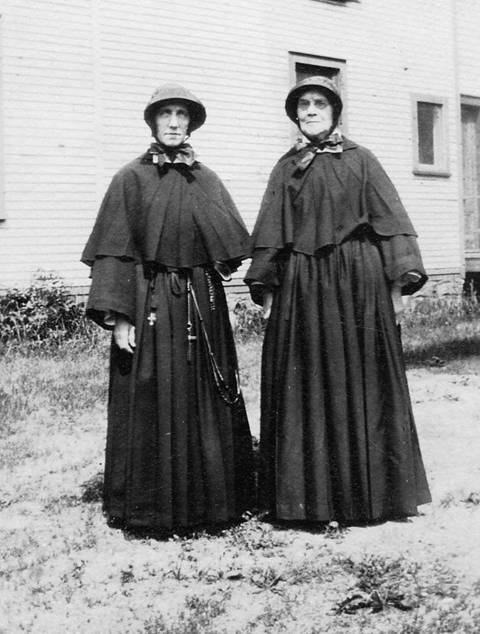 <![endif]>
Sarah Barttro, left, and another Nun
<![if !vml]>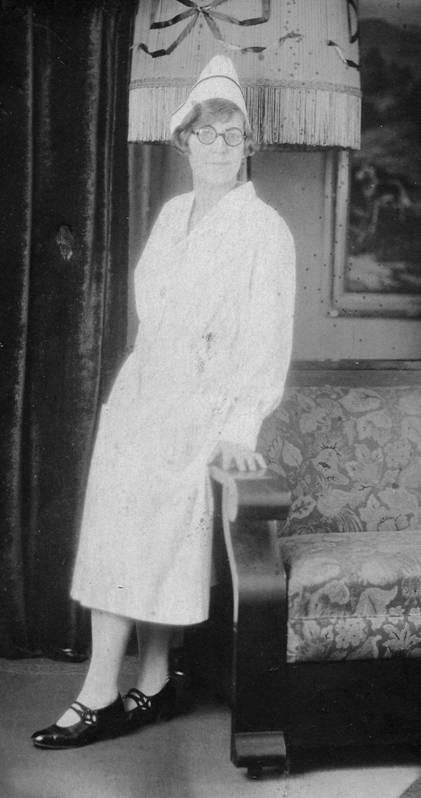 <![endif]>
Sister Marion Rockwell
Religious Hospitaller of St Joseph at Fanny Allen Hospital
<![if !vml]>
<![endif]>